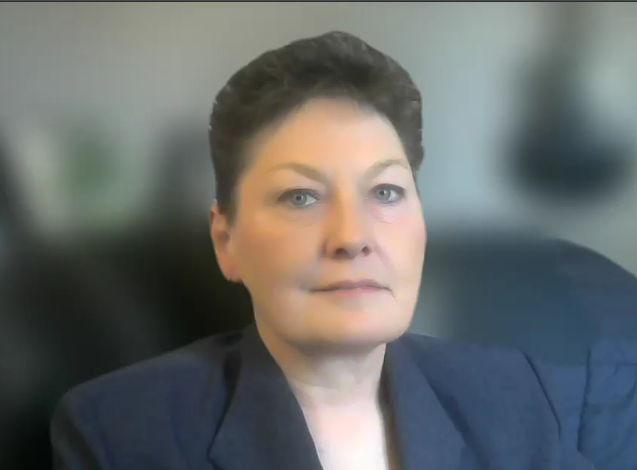 Mary E. Costello
CEC Founder & Chief Optimist
Mary E. Costello is a Social Worker by education, systems-orientation, and spirit. She is a 1987 graduate of The Catholic University of America, where she studied both Social Work and Drama. Her full-time nonprofit service began in June of 1984, marking the start of her administrative and advocacy work in the mental health and developmental disabilities fields.
In directorship roles from a young age, Mary became well-known for developing new programs and organizations "from the ground up," as well as revamping agencies in danger of closure due to serious State licensing deficiencies. Often faced with limited resources and time, Mary proved on multiple occasions that proper planning, unwavering tenacity, and dedicated, hard-working teams can beat impossible odds. And, her innovative solutions to typical and atypical nonprofit challenges continue to this day.
Her grants experience dates back to 1987, and includes negotiating and winning a 2.8 million dollar, 3-year grant contract with the Maryland Department of Health and Mental Hygiene/Developmental Disabilities Administration to start-up and operate the residential social services agency she founded in 1992, Creative Options, Inc. Under her leadership as President/CEO, this organization was highly respected for its customized support of persons with long-time histories of "failure" to successfully live in the community due to co-occurring diagnoses (developmental disabilities and mental health disorders, often with other diagnoses as well) complicated by significant behavioral challenges. This organization's annual operating budget now exceeds 14 million dollars.
Over the last 30+ years, Mary also served as counselor, manager of an Employee Assistance Program (EAP) for more than 200 workers with developmental disabilities, and case manager and disabilities advocate with a county health department. She was additionally a State representative and disabilities advocate—as part of a dynamic, special project team that helped transform the way in which people with disabilities are served in both Maryland and, now, much of the country. Prior to transitioning to full-time consulting, Mary was a grant writer/fundraiser for a K-12 school that educated children with learning differences and language delays or disorders. Lastly, from July 2013 to April 2014, she agreed to serve as a part-time (80%) Director of Development for a national nonprofit that provides educational products and services related to chronic kidney disease. (This was in addition to her ongoing consulting work.)
As an independent consultant, Mary offers a wide range of supports to nonprofits throughout the United States. She specializes in start-up organizations, as well as the restructuring, improvement, sustainability, and expansion of more established agencies. Since going full-time with Creative Edge Consulting in February of 2005, Mary has been instrumental in the receipt of over 14.5 million dollars in grant and other funding among her collective customer roster. Largest foundation grant, to date: 11 million dollars. Two highest governmental grants: approximately 1 million dollars apiece. Over 80 nonprofits have been served since 2004, with many clients more than doubling their previous fundraising outcomes after signing-on with Mary.
Much of her consulting work has focused on helping nonprofits set the stage for future funding, by first building great new organizations and programs worthy of sizable support. For example, she led one group through the entire charter school application process in only 3 months—and flew to Miami later that year to personally defend that application in front of a 12-person technical panel from the school district. She frequently leads projects where she had no previous subject mastery, including those that must comply with statutes or regulations. The more complex the project, the better!
Schedule your free 30 minute phone consultation today!
443-267-8884 / 443-COS-8884