Many CEC customers start with only grant writing services. But, rarely is one grant sufficient to meet the fiscal needs of a whole organization or a select project/program—unless we are talking about a sizeable governmental award. Therefore, an ongoing grants PROGRAM is almost always necessary. We construct formal Grant Plans that usually span a period of 6-12 months. The written plan includes the strategy behind our requests, ratings of prospective grantmakers on a scale of 1-4, and monthly prioritization based on funder submission deadlines, best bets among our identified targets, and the amount of consulting work an organization can afford in total or each month. While many clients stop there… it is not advisable.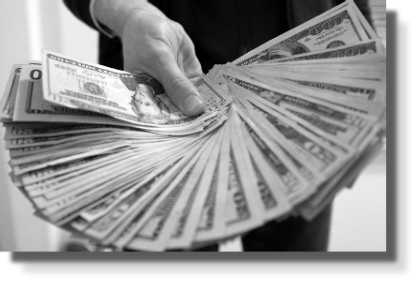 Grant success is very much tied to the health and breadth of your other revenue streams, and your proven ability to secure other forms of support. And, grants are not the stand-alone solution to your long-term sustainability, nor should most organizations expect grant funding to be the largest percentage of their overall revenue base. Like all nonprofits, your approach needs to be realistic, broad, and balanced. This is why we recommend a comprehensive fiscal development plan.
We begin with a complete organizational health assessment, which includes review of your 990 tax returns and financial statements over the last few years, marketing and other materials, identifiable (non-financial) assets and barriers, and types of fundraising efforts—and outcomes—to date. The recommendations within the plan reflect CEC's assessment findings, and are additionally influenced by the organization's person-power to implement new strategies, location (which can present challenges, such as being in a rural area), and other factors that help or hinder ultimate fundraising success. Not every fundraising vehicle works well for every organization. As a result, we help determine where you should channel your efforts, time, and precious financial resources.
Obviously, the more detailed the plan, the more it will cost to prepare. A full plan contains all the interconnected components of fiscal health, growth, and sustainability—including targeted communications activity. For instance, if you want to attract corporate sponsors, what tactics will you employ to give them the recognition and public exposure they seek? And, how are you building your event attendance and support from the general public from year to year? These are, like everything is, interrelated. Many grant applications also require information about your other revenue streams and plans for sustaining the organization/project beyond the grant award itself. You can't get away from this. Not having a plan hurts you.
In the drop list below, you will see a list of all the elements that COULD be included in a comprehensive fiscal development plan. Detail will vary, depending on the organization's available budget for addressing this critical need. Even if you can only afford a scaled-back plan, all organizations need a well-conceived strategy and precise roadmap for, at a minimum, their next two years of operations. And why? Because it takes at least a year to plan a large event, and most sponsors require lead time of 6-12 months to allow for ample pre-event exposure. Same goes for grants. The process can take a long time, which means that your requests generally need to reflect activities taking place 6 months or more down the road.
No one funds TODAY'S activities. Determining where you will be and what you will need 12 months from now (and beyond) requires planning, both fiscally and programmatically. If you have to start small, fine. But, you really need to begin, regardless of scale.