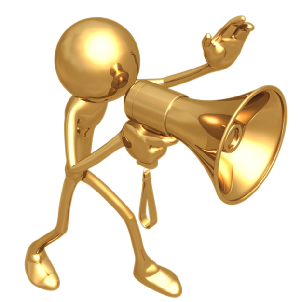 While many people think of marketing as a term used only by the private sector, nonprofits also market their "products" and services. The best-known and strongest nonprofits most certainly do have a "brand," and how they communicate with patrons and the general public is part of a well-constructed strategic plan. This plan spans a minimum of one year, although it should project well beyond that. (Ideally, 3-5 years, if not 10.)
As we state throughout this website, all nonprofit activities are interconnected. Effective communications are key to a host of fundraising and other successes, including sponsorship cultivation, grants, attendance at events, and public donations. Consistent messaging is important, as is the professional presentation of any documents seen by those external to the organization.
When CEC writes grant proposals, it is very common that our customers take those documents and re-purpose them for web and brochure content, etc. The same narratives (and messaging) can be used for press releases and other needs as well. For this reason, folks benefit from the investment they make in our consulting services well beyond a grants focus.
When a client can afford it, however, we recommend a comprehensive fiscal development plan, which includes a Communications Plan. The same can be said about Organizational and Program Development. As you introduce a new program or organization, or as a fundraising event is approaching, there are set milestones that call for a targeted communications component.
Greater visibility often translates into better funding support. CEC can help you create a plan and the specific tools you need to spread the word about your mission, critical services, and newsworthy accomplishments. Even if you have to start with a more modest plan in your earlier years, you cannot ignore this key element to success.
Be visible. Be heard.
443-COS-8884
Communications Plan Components:
Annual Reports
Better and Consistent Messaging
Blog Posts and Articles
Brochures
Crowdfunding/Peer-To-Peer Fundraising
Customer Relationship Management (CRM)
Email Blasts
Event Announcements (posters, invitations, etc.)
Fact Sheets (Organization/Program-Specific)
Goals for Increasing Supporters/Mailing Lists, etc.
Information Packets
Media Interviews
Newsletters
Newspaper & Online Ads (Events, etc.)
Podcasts (Hosting or Guest Spot)
PowerPoint Presentations
Press Releases
Public Outreach
Public Speaking/Appearances
Schedule of Activities for the Year
SMS Alerts and Donor Campaigns
Social Media
Thank You Correspondence/Calls
Videos
Website